Patient Reviews
We love hearing positive feedback from our patients about the doctors and team at Balanced Rock Chiropractic. Read below to see some of the wonderful things they've had to say and about the benefits they've had from chiropractic care. Contact us today to make an appointment.
CONTACT US >>

Meet Our Team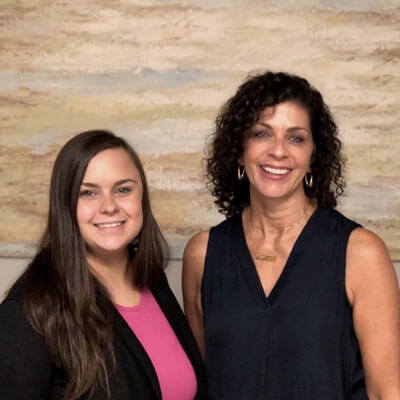 ---
Knowledgable & Caring
I've been seeing Lynn Cash for several years. I had always been leery of Chiropractors, someone recommended Dr. Cash to me because of her different approach to adjustments and her outlook on overall health and well being! Dr. Cash is very knowledgeable and caring. She has helped me so many times with back, hip and neck issues! She keeps me moving! ~Shandra H.
---
Professional
There has been good improvement, after my very first adjustment. I even slept better and felt more comfortable at night. I have had an active and fun week, with little discomfort. I am pleased! ~Carol B.
---
Very Helpful
Dr. Cash is very knowledgeable and explained a lot to me about the techniques she will be using during my pregnancy. She was full of information and was overall very helpful. I am so glad I made the move to find a new chiropractor! ~Christina T.
---
Respectful & Articulate
I was very impressed by the amount of time Dr. Cash spent with me explaining the plan and details. She was respectful and articulate. I spoke with two other staff members who were also friendly and helpful. I will return. ~Penny B.
---
Friendly
I had a great first visit to the office! The entire staff was very friendly and seemed to genuinely enjoy working there. During the new patient evaluation, Lynn was extremely thorough and listened to everything I had to say. She also asked great questions to best figure out how to help me. She was quickly able to tailor her care to the amount of wear and tear I put on my body as both a nurse and a runner. ~Candance F.
---
Genuine!
I love Dr. Cash!! She takes amazing care of me, my daughter and my husband! She is kind, competent, and truly cares! She takes the time to listen to you and will remember your story. Her staff is always friendly too! Highly recommend!! ~Kendra P.
---
Knowledgeable
She patiently and thoughtfully listened to my long history. Dr. Cash explained some internal functions that may be playing a role in my pain that no other doctor/specialist had ever mentioned. She was truly seeking restoration of my health ~Amy S.
---
Amazing!
As a former collegiate athlete, my body is feeling more in sync and restored than ever before. With living in such a beautiful state, I want to feel my best to get outside and live an active, healthy lifestyle (i.e. running, hiking, volleyball). Dr. Cash truly has helped relieve my pain and personalized her techniques to fit my needs. ~Natasha H.
---
Northeast Colorado Springs Chiropractic Reviews | (719) 260-5525