Meet Dr. Lynn Cash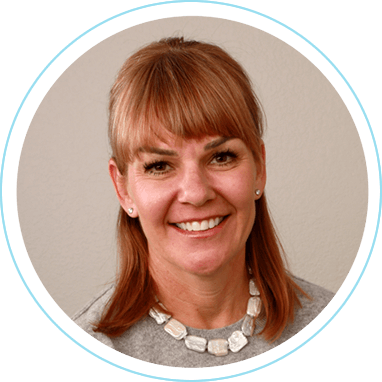 An underlying passion in health and wellness since childhood, and a huge influence and support system from my sister who is also a chiropractor, were the driving factors to lead me to make this huge career change in my late 20's. I wanted a career where I could contribute to people's lives in a positive way and I've never looked back.
Chiropractic Education
At Logan College of Chiropractic, Dr. Lynn Cash received a well-rounded education. She learned about the innate intelligence of the body and how to facilitate the healing of the mind and body with a holistic approach. She earned her Bachelor's in Human Biology while getting her doctorate in chiropractic.
Personalized Chiropractic Care for the Whole Family
In my 20+ years as a chiropractor in Colorado Springs, my focus has been on caring for the whole community. We welcome every member of the family, from infants and active teenagers, to busy parents, weekend warriors, and the aging community. As a mother of two high schoolers and a professional, I understand the challenge of maintaining a balanced life, and that it is important to make yourself a priority so that you can have the quality of life you deserve. "Chiropractic — Adds Life to Years, And Years To Life"
I know firsthand the need to take care of your own body as well as your familys' through regular chiropractic adjustments, proper nutrition, stress management, and movement. At Balanced Rock Chiropractic, I am able to combine my education, experience, and passion for treating the whole person. We offer personalized care, a variety of techniques, and quality one-on-one time spent with our patients.
Multitude of Services Under One Roof
We take our time to ensure we are meeting the needs of our patients with an individualized care plan for the mind and the body (not "one-size-fits-all"). Our personalized plans truly cater to specific needs of each patient, as we take frequent opportunities to assess and modify the plan when necessary. From chiropractic care, massage therapy, nutritional supplementation, mind-body techniques to custom orthotics, we strive to deliver our best to you. We offer all of these services under one roof so you won't waste your time running all over town!
Thank you for visiting our site. I look forward to meeting you in person and learning how we may be of service to you. Give our Colorado Springs chiropractic office a call (719) 260-5525 and let's arrange a time to explore how we can help increase your quality of life.
---
Dr. Lynn Cash | (719) 260-5525